Reviews for 《HOME TOWN》Custom Weapon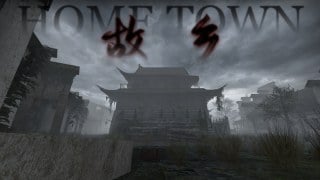 Thank you, but it got many bugs to be fixed. Finished on Expert Single Player Mode (117 Restarts)

h/t/t/ps://w/w/w.youtube.c/o/m/playlist?list=PLOFtKLS6rEvnTez4iHUv0qCAFLZvfDGUn

The link above is for my playlist containing the 4 videos of 4 chapters of this campaign. Just copy the link,  remove ( / ) Between letters of h/t/t/ps, w/w/w & c/o/m, then press Enter .. OR just type on YouTube Left 4 Dead 2:《HOME TOWN》 - Expert Single Player Mode. Channel name is " A Real Gamer " 
----------------------------------------------------------------------------------------------------------------------------------------------
First off, checking videos attached to your campaign, I found a video of Expert, but multiplayer and found them fighting the same way I did fighting the first chapter tank, which made me sad as one would say I watched the video first, then did like them. The truth is I never check anything and I do it just my way even after trying dozens of times.
-------------------------------------------------------------------------------
First chapter was restarted 37 times and I really liked the painting and decoration. The music is really deep and wonderful, but never noticed that we could move up that shop by shooting the cement post inside. It's really creative, but how can I notice it? So I did it all with the beast shogun I got in the safe room. I loved the unique safe room designs and yes, each 2 were in a room together. The phone is ringing, but for what? I don't know. The cut-scene of going through the alley was a nice touch, but when zombies come it's not good at all and they are so many. The air wall or the red signs are not good at all as you could make it reasonable and logical by making some rocks fall after you pass or anything to make us feel it's realistic. The tank on that chapter was the hardest tank I've ever fought and I did it all alone. 
-------------------------------------------------------------------------------
Second chapter was restarted only twice and I passed it thanks to the decent add-on called "Advanced AI" that makes bots carry grenades, and revive you by defibs and even move on if you die to make up for playing alone most of the time as if I play with real players, but still navigation issues were there so they can't replace humans or real players very well. You will see how I managed to do it on my video.
---------------------------------------------------------------------------------
Third chapter (chapter 5) was restarted 5 times It was the easiest out of all of them and I reached the safe zone (Not room lol) once, but zombies were there and I got attacked and I fell so It was considered a fall by the safe room, but how could we know? This is a drawback for that chapter along with other bugs that need to be fixed. 
---------------------------------------------------------------------------------
The fourth chapter (chapter 6) was restarted 73 times and I mean it, not exaggerating, because It took me so much time to get to know how to keep us alive along with all these zombies and navigation issues bug, especially in front of the military car. I used my own technique and did something you can't find in any other video made before for that campaign :) You gotta check and see how it went. I wish I could share the image of my game statistics, but out of trying many times leaving the game on for so much time, the Steam engine got error and I was kicked out so when I restarted, I started from finale. Of course, I won't play it all over again to have the final statistics. 
-----------------------------------------------------------------------------
Overall, your campaign is really unique and I wish you made it easier than that, especially with all these navigation issues I got. At least make more hints like telling us that there is a way up at that shop where we can get better weapons or like telling us why would we get that wood blank and where we should we place it.  At least make real walls preventing us from going ahead or backward. The finale was the worst and one of the longest finales if not the longest. There was no need for that radio on that hammer car while the rescue car is right behind us. Wish you make more campaigns, release the 2 chapters (3 &4) and fix all these bugs, especially navigation issues along all chapters and add more hints to make some balance. Still working on Ch.2 to make it from start to the end of it with bots, not like what you are going to see on my videos. 

Also, wish you attach my videos to your campaign on GameMaps for more guide for Single Player Mode. Thank you. 
-------------------------------------------------------------------------------------

Great map put i can't play

A lot of problems like tank never die and drop freams Like exiting the game frequently and a lot of technical errors, but the weapons and the design of the mission were good

The Health is 20000 maybe

Unfinished map.

A very valuable map, but incomplete. The potential is more than 5 stars, but slightly excessive difficulty and poor completeness ruined this map.
I like chapters 1 and 2, but too short.
And the bots keep fall down the cliff in Chapter 3. And there are too many tanks in the finale. Compared to that, there are fewer first aid kits.
It would be fine if there were some adjustments, I don't understand why they didn't.

Review

Really enjoyable experience! A few problems though I think. Tank on chapter 1: seems to have been boosted to 15k health, combined with the fact that on expert, this'll be very tedious, and the fact that the director can spawn a second tank at this point is a bit unfair, especially since you have crap weapons at this point and maybe one or two guys with only pistols. I think that the tank shouldn't have increased health in my opinion. Chapter 2 was great, cool level design and custom sequences. Chapter 3 was fine as well, although if you run ahead of the bots they might get left behind and refuse to move until you run back to them. The finale is epic, a custom holdout scenario with some cool ideas, definitely worth a play and looking forward to the finished version!

In fact it is China unrelated to Japan

This comment was posted before the latest release.

Sorry to hear that, I suggest you remove the redundant mod or lower the quality first

This comment was posted before the latest release.

Still in Alpha stages

This campaign has a lot of potential, but it's really far from done. Played with a friend and two bots on realism advanced. (v1.45) with barely any mods. It was crashing after a certain cutscene on the first chapter. Must be tied to texture overhaul or graphic mods.

First of all, the map design is really good, I rarely ever saw any texture or asset used from the original game. Liked the custom ambient soundtracks, custom voices, custom texts, custom credits, cutscenes, the dark weather style, hidden enemies, hidden items, traps were also appreciated. Item placements and events are good, the hordes feel balanced. Even on a certain part zombies keep disappearing and the horde is stopped so the team won't get sandwiched in with them with 2 tanks, clever. But from here, things are changing:

The invisible walls and a "bit difficult": I understand that unfinished parts need to be blocked away from the players, but some are Not. I died more times instantly from entering places where i shouldn't be than from the campaigns "difficulty". Found a crack between walls? Don't enter it, you most likely gonna die. On the 5.th map, leaving the saferoom you can go outside on the left (which is not show on the video) or go straight from the highway (which is also not shown on the video). Both are basicly places of instant fatality.

Some changes I hope for:

The whole thing is very linear, not what i expected. Not many places to explore, it's mostly about going a little...event, taking more steps...event, and then you reached the saferoom.
Details: currently some props have no collision and/or they are transparent. For example, the finale event, almost fell to my death while going through a fence and a pile of bags. Also a lot of places still need filling up with props, cause currently it feels too empty.
The tanks health feel modified, they have a lot more than they should, plus the chapter with mudman only is a bit too much.

All in all I still recommend everyone to try it, this campaign has a bright future behind it.

This review was posted before the latest release.

The route will not be modified, because it takes time to make the scene, lay out the navigation and optimize, and many people think it is easy to get lost, but I will adjust some bugs you mentioned in the next version, thanks for your detailed feedback

This comment was posted before the latest release.

Good enough

This one is pretty good. The map is beautiful , the event is pretty cool.

But it's hard to explore the map due to the horde attack frequency and the number of specials.
Like ... ch2 after we collect all gas , it spawns 8 or 9 hunter and tons of mud man so we have to rush to the end.

Anyway , why it's ch1,2,5,6? Where are ch3,4?

This review was posted before the latest release.

Due to the workload, development 4 of chapter 3 has not been completed yet

This comment was posted before the latest release.

This review was posted before the latest release.

too much ugh

me and the boi can't handle the parkour jumpscare shit on day 2 ffs xD

This review was posted before the latest release.

GET RIDE OF THE TANK - ST LEVEL

I updated the review to 9 based on the recent levels that I played.  If you could work on the tank issue, that it could die, it would be great.   As I stated previously, the tank issue is holding back a 10 for me.  Still, its a great campaign and it was done beautifully with all the hard work that was committed into this project.  You did an excellent job!  ripper

This review was posted before the latest release.

This comment was posted before the latest release.
End of results.