Reviews for Wormwood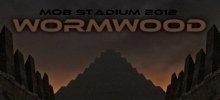 Pros:

-Very creative and unique approach
-Bosses
-T2's are almost a requirement, whereas most maps they just make them easy and boring. So the difficulty is a huge plus in my book
-Basketball

Cons:

-Bland design
-Couldn't finish the map?

Conclusion:

On an earlier playthrough with just 2 people we died (and hadn't found a certain secret) so we just had too much trouble. Recently we did it with three and discovered the secret so we made it through the map with some semblance of ease. Lots of horde and lots of tanks. The AK's just shred everything so that's not really the map makers fault no marks there. But after completing all of the puzzles we could not put all of the pieces onto the thing in the center. We searched extensively for 20+ minutes to make sure we hadn't missed anything else we simply could not place the fourth puzzle piece onto the monolith. Is this by design? If so please notate somewhere that it requires four players to complete! Otherwise I suppose we experienced an obscure bug that disallowed us to place the final piece so I'm not sure what to make of that, so I'm scoring this on what I did play of the map, and marking off slightly for the puzzle piece issue. If it is a requirement to have four players, and you explicitly state that in the description then I will revise my review. I do recommend this to anyone looking for a "different" way to play L4D2 with your friends, but I urge you to bring four people either way as the bots are incredulously worthless either way.

Pros:

Unique level format 
Interesting events 
Space ships

Cons:

One single extremely long chapter
Is probably inaccessible to inexperienced players
Bots are completely useless 
Several areas where zombies get stuck and can't be shoved
No direction whatsoever 


Conclusion:

This map isn't like any other you've played, but that might be a good thing. Bots can't contribute and die off very fast, zombies get stuck in areas you can't push them off, there's one chapter, and there's no direction- one of those campaigns which is fun at first and then gets frustrating, especially if you don't know the map or are not playing with a human team. 



This review was posted before the latest release.

Pros:

- Very challenging especially when playing individually
- Creative!
- Abundant factors which spend you 30 min at least

Cons:

- Bots are not intelligent enough
- Hordes keep spawning
- Weapons lacking

Conclusion:

A creative work consisting of many fresh ideas e.g. custom bosses, a big map involving multi-stages etc. One can experience a very special fight which cannot be found in official campaigns. However bots are not reliable and the neverending spawning of hordes sometimes cause frustration. Overall this map is great. I'd recommend it.

This review was posted before the latest release.

Pros:

Custom Bosses( Love 'em)
Puzzles
Challenge
Secret Room :D
Ellis' deepest fear( Them being the Space Jockeys and the eggs. xD)

Cons:

I really didn't have anything bad about this for the exception of one thing, and I won't deduct points for this:

At the End Credits the stats won't show up. They're all Zeros.( For the exception of the time it took to complete and the number of restarts.)

Conclusion:

Although this map is really difficult with just Bots, I managed to complete it with them. It was fun fighting the custom bosses, there was enough ammo and supplies, and I really liked the touch of the secret room. I also liked the use of the boxes with the buttons on them( the ones that have the red button and spawn random weapons.) from Space Jockeys. The only thing wrong with this is the end credits that I mentioned in the "Cons" Section. All in all I had loads of fun and it was a really decent challenge. Totally worth the download. Excellent Work!

Final conclusion: Download this. It's loads of fun.

Quick word: I wouldn't suggest using the " Bot Fixes- Bots can Lead" Addon with this campaign. It makes them Dumber. xD( Or any Mob Stadium one for that matter.)

This review was posted before the latest release.

Pros:

- Very nice environment
- Many bosses battles
- Many traps
- Puzzles
- UFO
- Jockeys Eggs
- Worm Boss
- Gnome Chompsky !

Cons:

- Impossible in solo
- Not enough different weapons
- Very similar at Mob Stadium 2012

Conclusion:

The only map of the serie what I don't win because it's very difficult ( impossbile =} )

This review was posted before the latest release.

Pros:

Gnome panel
Jockey cops
Soloable
UFO
Worm boss
Weapon panels
Use of artifact gathering
Block pushing

Cons:

More head bosses. -3 points
The area with the gnome. Wall moves too quickly to get  the gnome normally. I had to shoot the gnome until it got closer to the edge and just grabbed it. -2 points
Lack of weapon variety. -2 points

Conclusion:

Very similar to the author's first map, but much better.
Some things to upgrade would be to make the room with the poles operable when you push the tablet. Make the poles go up and down, would be more interesting.

A very good map that is worth downloading.


This review was posted before the latest release.

Pros:

- large map
- bosses
- secret gnome!
- riot shield!

Cons:

- very hard because there aren't safe rooms and you need to complete the whole map and if you die you need to do it all over again. --__--
- why isn't there a survival of this?

Conclusion:

this is a great map!

This review was posted before the latest release.

Pros:

-Amazing design as always
-Great arenas
-Fun bosses

Cons:

-None

Conclusion:

You just have a knack for creating purely amazing bosses. Keep it up!

This review was posted before the latest release.

Pros:

-THE BEST MAP EVER 
-funny bosses :D
-endless fun 


Cons:

-the sliding events are a bit annoying but that's not so bad :D

Conclusion:

the best map i´ve ever played !!!
can you make more maps like that ???

This review was posted before the latest release.

Pros:

Extremely creative, very well developed for such a small file size. Great end to the series. Final boss blew us away. 

Cons:

Possibly your most difficult map to date! But still very beatable. Play it on advanced.

Conclusion:

A very creative campaign, that takes a team, to go through. The bosses were really fun to see, I'm a huge fan of custom l4d(2) bosses, and this map is sure to pleasure. Play it until you beat it, cause the final boss is well worth it.

Watch my teams playthrough of it for a full on review.

This review was posted before the latest release.

Pros:

the bosses are unexpected and creative
the level design is fantastic and strange
the atmosphere is very extraterrestrial


Cons:

it gets a little confusing at times 
there is no indication if it is your first time playing how to kill the bosses
there could have been more guns and ammo stashes 


Conclusion:

this map is very fun for l4d it has bosses that would never be in the regular game and the bosses are so creative and at times a little scary i love the space thing overall this is a good map and it may have some faults but it is very fun i suggest download it is worth it

This review was posted before the latest release.

Pros:

Custom Bosses are cool.
Lots of triggers for hordes.
Neat Puzzles.


Cons:

Took a few tries to figure some of the puzzles out.

Conclusion:

A really cool custom map.  Me and my friends had lots of fun playing through it.

This review was posted before the latest release.

Pros:

difficult
puzzles yey
hardcore zombie massacres
great design
auto doors
shaking for big things

Cons:

sometimes too difficult lol

Conclusion:

very awesome map thoough i may have to try it with a full party instead of me my friend and the 2 bots

This review was posted before the latest release.

Pros:

+ The bosses are just amazing. The snake boss, the tower boss, the flying ships, scintillating. 
+ The effect of healing when putting the pieces in was a nice touch.
+ Not so much puzzles this time, but much more straightforward imo compared to Mob Stadium 2012.
+ Self-acting doors. Nice.
+ Rumbling, shaking effect
+ The plaque-pushing thing was quite ingenious. 
+ Yet another secret gnome room? OH HELL YES

Cons:

- Textures throughout the map are kind of ... boring .. much like Mob Stadium, but not as brilliant as the design of Space Jockeys. This one has a kind of coliseum-like, earthy feel to it, but the textures were just... too similar ... i think you should put it a white sandstone texture for one particular part, for example, or something similar.
- The back of the UFO isn't detected as part of the safe zone during the escape.
- Needs more lights. Much more, since lights really help in making a map look interesting.
- Very boring skybox.
- Needs a couple more pills, adrenaline, or health kits here and there. 
- A few more throwables would be nice, as would a few explosive cans.
- No dedicated servers =(, though that's not your fault

Conclusion:

Well, it's a good wrap-up to the 2012 campaign. Though better than Mob Stadium, this one lacked the flair of Space Jockeys. Little things in Space Jockeys such as the breaking of the glass, and especially lights, really set it apart from this one. 
Overall, what really kills this map in popularity is the lack of color. Space Jockeys raised the bar so high with its nice visuals, that the overall brown-ness and grey shades of Wormwood really act as a weakness rather than a strength. The interactivity reached goes to new heights ... the map is truly one of a kind. If it gets polished up with some new visuals, added color and lighting, a new skybox, etc., with a bit more of Space Jockeys flavor, it would definitely be among the best. That brown color for the ground and the walls ... its ubiquitous to a ridiculous amount. I would also suggest a few Director tips. 

Truly one of the most original ones out there. It's visual styling basically deducted all 13 of the points I'm taking off in my review, my 87/100 is fully merited. While not a work of art, its a technical marvel worth a try. 

This review was posted before the latest release.

Pros:

- Giant bosses were freaking awesome!
- Loved the layout of the whole thing. Nice to see something that kinda looks like mob stadium to finish off a series. 
- Puzzle was great, I liked the finding pieces thing.
- Weapons were nicely placed. Can take awhile to find the right door but worth it in the end. 
- The most epic thing in this was the ending boss. He was awesome. I was not expecting something so huge. 
- We are in the credits =D!


Cons:

- As normal the bots are useless, but you can't do anything about that so its fine. 
- I wish at the beginning you put out a ammo pile. We ran outta ammo quick with all the zombies and trying to shoot the eyes. 
- Not everyone was healed when we placed the pieces in, not sure if that was intentional.


Conclusion:

Where is all the reviews for this map? Especially since space jockeys was such a hit. Anyway, we REALLY enjoyed this map. Fantastic ending to a awesome trilogy of maps. I will rate this a 94 because there is always room for improvement. Its best to play this on easy, this was to be expected aswell. But even on easy its hard so it does not really matter. I''ll have our video of it out some time soon.

Please if you can create more maps. Your ideas are just awesome and you really do make some of the best maps. 

This review was posted before the latest release.
End of results.