Reviews for City of the Dead Redux (L4D2 Version)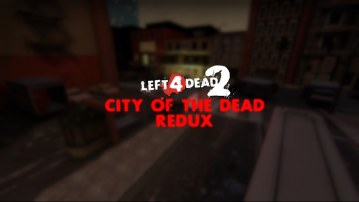 Review

Absolutely perfect. Yes I do consider this version to be better than the original, although the original was still a great campaign. The layouts are certainly more interesting than the original this time around, I really like your ideas on how to re-do the campaign. No issues found, definitely a keeper!

This review was posted before the latest release.

Good remake version

Such a good remake version. I tested both this remake version & the classic version, & I figured out that there are major changes on the remake version. Those major changes make this campaign almost look like a brand new campaign. & although both remake & classic versions have 4 maps in total, this remake version has longer journey, but it's still balanced as the supplies are well provided. The remake version also has more explorable areas so survivors can wander more freely. As for bot navigation, there's no problem.

So in short, this remake version is a good one, & playable with bots & other players. Good work in creating the remake version.

This review was posted before the latest release.
End of results.