Reviews for bai mountain 2【拜山2】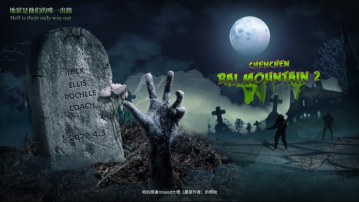 Review

Yet another terrible troll campaign, featuring the standard 100 or so tanks to deal with along the way, useless bots (don't play solo), barely any supplies anywhere (seriously supplies distribution is a joke, barely existing) extreme trail and error based gameplay so have fun dying a lot. The chapters are nothing exciting just a lot of obstacles, parkour and "funny" troll moments. The only chapter I can say I had some fun with is chapter 10, low gravity is fun, but item hunting; not so much. Chapter 11 is an extremely long, repetitive tower segment that takes FOREVER to reach the top, buut you do get a pretty cool boss fight at the end, but hey if you die, have fun climbing all the way up ;). An annoying issue I encountered was I would sometimes spawn out of bounds after dying, so I'd have no choice but to return to lobby and re-launch the map. And to top it off, a hilariously easy finale map, which pales in comparison to the rest of the campaign. Some maps are also poorly optimized, so hope you enjoy high-ping gameplay too. Avoid at all costs, unless you're one of those masochists :)

This review was posted before the latest release.
End of results.