This item has been archived for historic purposes. It may no longer work or function as intended.

Note: The item is discontinued and no longer maintained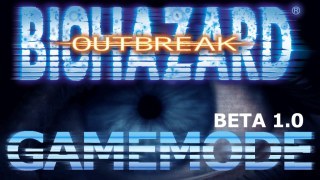 RE:OUT Mutation 1.0 *UPDATED*
You are downloading as a guest.
The extended gallery contains images from all community members.
*NOW UPDATED* it's far more playable now :)

So this is my attempt (in a very early stage) of adapting the resident evil outbreak gameplay, to left4dead2. While playing resident evil campaigns i felt like the running and the gunning really didn't fit for them, so i started this as a project to myself to have fun with friends and having that old feeling that resident

 evil gave back. I love messing around with convars, you can really do a lot of intersting stuff and this is really a little example. 

It's alpha, so of course it's not a Mutation for now, it will be in a future update, but for now you'll have to run it as a standard l4d game, and yes, weapon scripts were modified too, i was not willing to remove them as i'm still fondling with them, so i would suggest you to download the nailgun from the steam workshop :P 

Tank controls, weak weapons and low ammo, really what could you ask for more? 

I really took inspiration from Richy221's Resident Evil Outbreak Campaign :p it really impressed me so much that i wanted to make a gamemode to fit with it, and really, all the other resident evil campaigns, i love them all. 

In a distant future, i'll have to learn to use squirrel to make this gamemode really worth it, but to be fair i'll have a friend do that for me :P i'm too lazy. 

Hope you like it, or if you hate it, really let me now, let's make the best mutation ever.
// and forgot to remove the alpha files =_='' //

// forgot to remove the crosshair // =-=''''

12/20/16
========

My immersion broke lol

So I love the Outbreak spinoff of Resident evil and pretty exited to try this out and I've come to the conclusion that yes it is playable BUT I feel something needs to be addressed.
SO I have no real issues with the movement,been using it for years in the other games so I can manage just fine.
melee not having range isn't a problem but it seems that even at point blank you still miss most of your swings and that's no good.
Now the real meat and potato's of this thing guns and enemies,so enemies are far more spongy than before,ok not a big deal they move slower to compensate BUT it's too hard to shoot them because my gun jumps all over the place...and not only that I have one mag per gun maybe 2-3 IF i come across an ammo dump and to top that all off I don't even have a crosshair to aim with.
Honestly I'm fine with everything else but the only thing stopping me from giving 5 stars is the the gun jumping everywhere,that's where you messed up,it was completely unnecessary on top of there being hardly any ammo and less weapon spawns to begin with.
Also in line with the source material at least have the outbreak team have proper weapon training so why you did that is a real mystery,plz fix and make it shine like it was meant to.
File Details
outbreak mutation...
(680.9 KB)
View Changelog
Version 1.0 Beta