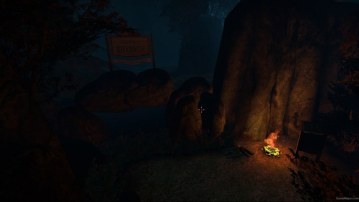 Brain 4 Dead
You are downloading as a guest.
The extended gallery contains images from all community members.
Blast your way through the suburbs at night and lead yourself to victory.
09/01/21
========

Update: Sep 1 @ 2:19pm

- Hopefully most of the floating items in last map are now gone.

Review

Phew, this one was a long one, for me at least lol. First off; the ladder on chapter 1, the first one you climb just after the panic event, it's a bit tricky to climb, and the bots get stuck there for a while, I know it's because there's supposed to be an object you jump on, a car I think but it's missing. The rest of chapter 1 is fine, you sail along. Chapter 2 is pretty standard although you gotta find tools to repair a switch, I enjoy the environment variety in this one for sure, it takes you all over the place. Chapter 3 is an urban map, you go through a confusing city layout, which I should mention you might have to take your time to find out where you're supposed to go on your first run-through anyway, it's not always pointed out to you. There's a very interesting and unique sequence on chapter 4 which I wont spoil, but it was rather unexpected, and pretty cool I guess. Chapter 4 is definitely the most challenging chapter as there's a director tank, a scripted tank and multiple witches and panic events you'll have to deal with, this one will take ya a few tries I bet. The finale crashed my server on the first go for some reason but it was a one off, so a false flag I guess. It's a pretty standard finale, but you'll get double tanks for your final tanks, so have fun :)
File Details
View Changelog
Version 2.0 Complete