This item has been archived for historic purposes. It may no longer work or function as intended.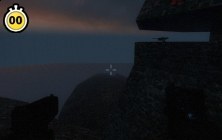 Survival package
You are downloading as a guest.
The extended gallery contains images from all community members.
A VPK with 3 survival maps. All of them have something to do with water.

The coast: A map I found made for Half life or something

The dock: My own map



The swimming pool: A prefab I found, added a locker room and a sauna.
Pros:

==map1 (coast)==
+ liked the environment
+ good size for a survival map
+ have to watch your step in darkness so you won't fall to your death
Rate: 7.0

==map 2 (docks)==
+ the docks where you spawn looks nice
+ nice idea on how to start the survival
+ fairly large and different spots to hold out (streets,garage,docks)
Rate: 7.5

==map 3 (pool)==
+ we won't actually die from touching the water whit our feet
+ nice idea on starting the survival
+ broken part where only zombies can get trough
Rate:7.5

Cons:

==map1 (coast)==
- not much supplies
- should've have more ways to spawn zombies around

==map2 (docks)==
- not much detail
- the fog in 3d skybox (or the towers far away) doesn't really fit
- searching the start button took longer than surviving <_> (but found it)

==map3 (pool)==
- Not much detail
- kinda small , but good
~ bots jumped in the pool , drowning and didn't feel like going out of it , kinda funny lol

Conclusion:

(this has been my first review yet, sorry if it ate a bit of ur scrollbar)
conclusion map1: Rated 7.0
I liked the map, the darkness also fitted. size is good , had fun playing this.

conclusion map2: Rated 7.5
 i also liked this map , alltough took a while to actually be able to start the survival. 
glad to have played this map , just preferred more detail. (but thats just me)

conclusion map3: Rated 7.5
liked this map. most favorite in the survival pack , only kinda small.

full conclusion:
I had fun playing these 3 maps , alltought hey didnt had much detail. didn't had much guns either , but there were enough. Sad i couldn't play it whit other people , but bots are... uhm, ... "nearly" the same...

File Details
survivalpack.vpk
(7.9 MB)
View Changelog
Version 2 Final