This item has been archived for historic purposes. It may no longer work or function as intended.

Note: I prefer to use Steam Workshop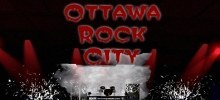 Ottawa Rock City
You are downloading as a guest.
The extended gallery contains images from all community members.
Mini-Sequel to Innes Road Rash...featuring local talent Static Revolt, Boogaloo Trybe and Black Market Candy.
Set in Ottawa...based on no particular locations, BECAUSE ALL MUSIC USED IN THIS CAMPAIGN WAS PRODUCED BY ARTISTS FROM OTTAWA, THIS CAMPAIGN PROMOTES THESE ACTS!
Complete but not final, Check changelogs for update info and planned updates

. Turn on Hints to have an easier time navigating through this and I imagine all other custom campaigns.
08/24/14
========
altered nav mesh in lev 1 - tried to eliminate vs infected spawn in player start, added avoid attribute to fire spots in the bar
adjusted ambient generic in lev 1 apartment
adjusted moon in skybox

The Worst Work You Have Released

I did enjoy your other 2 works which are Innes Road Rash Christmas Edition & The Dark Tower The Gunslinger Pistols Only. I managed to beat both of them and you will find my last review on both campaigns the last review there, but it seems you are not there anymore. Anyway, let's make it clearer and point out those errors I encountered there to give such Rating. Finished on Expert Single Player in 16 hours & 2 minutes with 14 Restarts. 
-------------------------------------------------------------------------------------------------------------------
I don't care about missing textures and it wouldn't be a big deal if I encountered one or 2 missing textures errors along the whole campaign. I don't care if it's terribly long way to safe room I love long hard challenges, but the main issue here is screwed bot navigation and endless hordes with no notifications when something is over or when a door is opened or where to go next. 
------------------------------------------------------------------------------------------------------------
First chapter had 1 tiny bad navigation error by the stairs of the big building where we start the campaign as bots got incapacitate while getting chased by Tank although I moved quickly and before tank even comes closer. Hordes kept coming in a weird annoying way with no panic events or the normal attack that takes place every 1-2 minutes. Loved the panic event in the bar and I passed it on 3rd time. As for health kits, I found some along with pipe and bile bombs with some T2 weapons in those side rooms in the building where we start. This is for those who complain about finding nothing. 
---------------------------------------------------------------------------------------------------------------
Second chapter is the worst here for hordes kept coming for no reason and in a terribly annoying way before starting any panic event...WHY?! The worst sewers navigation error made bots stuck down there and they wouldn't come closer to one side of sewers to climb up the ladder. Instead, they will be stuck down there half the way. When hordes come for no reason, they come from everywhere as if you just want survivors to die and that's all. Why didn't you give us a notification when that damned room opened after the music is over? How can I know? I restarted this chapter many many times and I even got back to safe room to stay there fighting thinking it will be over, but it never ended. Why didn't hordes stop after the music stopped? This is bad and insane. I managed to pass it by running back to the first shop in street where we can find lights and stayed inside the bathroom with bots shooting with the rifle and I was black and white when I passed it and all died when tank came couldn't believe I would pass it as I accidentally found that door was opened so I ran inside to find the safe room. I managed to survive multiple times till tank came which means I survived till the room door was opened, but no notification was there to tell me to run to safe room so I died while fighting the endless hordes. ANNOYING!!! Zombies can even teleport from a sewer side to another. How come? And once you enter sewers during panic event, I bet you can't get out of it on Expert mode as bots won't join and you will be alone while specials and zombies will be waiting up the ladder or jumping down for you. Lighting was terrible because you can't see well and you will get hit from all sides with no idea what to do next. 
---------------------------------------------------------------------------------------------------------------------
Third chapter was better than 2nd chapter, but was still annoying although we got much space to fight hordes and yes, they took so long to get to us which can lead to the fact that tank will come along with zombies. Loved that building where we started the panic event, but still stupid bots got up the ceiling for health kits once I got closer to that spot and they were getting incapacitated from time to time unless I join them up there. Hordes are not supposed to come to the spot where we are supposed to start the finale panic event. I am supposed to explore the area very well to know where I should go and to expect where the Rescue vehicle will be, but hordes and specials keep coming. The best spot for me was the stairs in the same building to stand there and shoot if they come from downstairs or from the ceiling and it was great to fight tank by setting it on fire and keep shooting with bots along the long hall. Lighting was quite bad in certain spots outside that building towards the river especially by those tents. After finishing the 2 rounds and killing tanks, rescue arrived and no single notification said where the rescue will be and I used 2 bile bombs to keep hordes busy for a while till I find the rescue that I thought it was that bus as the horn was much like that bus, but nothing happened while standing by that bus.  Till tank came by and kicked all of us. To survive all the way on Expert SP and then die because you don't know where the Rescue vehicle is located is something really bad. Why no single notification or mark? How can I know? By following the SOS mark? Had to make it on Easy to shortcut the miserable fight of hordes and tanks to jump to ending and rescue in no time because I lost patience and kept running and shooting till I saw the rescue boat there and sadly converted it back to Expert before stepping into the boat while bots fell into the river and I was worried that I may restart that crazy chapter after all of that. 
------------------------------------------------------------------------------------------------------------------------------------
I finished Innes Road Rash in 4 hours while The Dark Tower Pistols Only was completed in 3 hours with fine number of restarts due to the fact it was really hard fighting with only pistols with bots. But this campaign takes 16 hours? Loved it as a sequel to Innes Road Rash and it is fitting, but lame navigation and unjustified horde attacks ruined it. Also loved the music I heard there, but was super busy fighting those endless hordes and searching for a way out. Good Luck
File Details
ottawarockcity.vpk
(145.1 MB)
View Changelog
Version 1.9 Complete
Feedback
Comments have been disabled for this item.