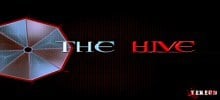 The Hive
You are downloading as a guest.
The extended gallery contains images from all community members.
Update: A serious issue that caused low-spec computers (or systems with low graphic settings configured in L4D2) to crash has been fixed. I hope this seriously improves your experience with this campaign

The Hive is a remake of the Hospital from 'Resident Evil: Nemesis', the 'Spencer Mansion' from GameCube's 'Resident Evil' and the entire 'Hive' from the 2002

 Resident Evil movie, among other memorable locations. Players will get to explore their favourite RE locations in the triple remake of the Resident Evil universe. Built to mirror everything seen exactly as it was, no feature has been left out. Both the Hospital and the Hive have been linked seamlessly.

Descend 1 Mile underground to experience the fear of Claustrophobia and flesh eating infected combined. Visit 'Dining Hall B', disable the Red Queen, get spliced up by the lasers, find the T-Virus.

Can you escape the hive?

NOTE: This campaign does NOT have any puzzles and I do not plan to put any puzzles in this campaign. It is not feasible to do so and would kill the pacing of the campaign and the purpose of it. Please understand this when you go to comment or leave a review

----

Below are some of the amazing people that have helped me get this campaign off the ground, without their help production would have stopped dead in its tracks a while ago. These guys helped me with modelling and graphical issues, gave me advice and others gave me permission to endorse their addons for use in my campaign; here they are:

DoktorHaus
Manix33
Morloc
MrFunreal
NeoMetalSonic360
Spiral
Splinks
Tails1
ZeqMacaw

steve45 - Candelabra props in the Mansion (model and textures)

Theuaredead` - Common infected population fix

Some textures for the hospital were sourced from invisionfree resident evil discussion and modding board

'Resident Evil' and any names or logos are registered trademarks owned by Capcom Co., Ltd. and Screen Gems, Inc.

This mod has been developed and built using the Source Engine of the Valve Corporation

Remember for local server hosting (for multiplayer), use sv_consistency 0 in the console so your friends don't get kicked (needed for the game, is not specific just to my campaign)!

NOTE! To maintain the quality and preserve the atmosphere of this campaign, the L4D1 zombies are set as default inside the addon files. If you have ANY common infected mods on you are recommended to turn them off.
05/17/20
========

-Fixed major crash issue on map 3 where are corrupted stair-case model was drawing heavily on system resources. Computers with low-graphics settings in L4D2 would crash the game as it did not have a high enough threshold of system resources
My favorite Resident Evil campaign.^^

This is a really fun and slightly challenging Resident Evil campaign, not only very detailed and well-designed, but also restores  some of the original story and music.^^ The most challenging part is the last part of chapter 2, after failing to open the door, it will attract the zombie hordes and randomly spawn 0 to 2 tanks. If there was 0 tanks, the players are lucky, but if there was 2 tanks it will be more difficult, keeping some molotovs will help a lot.XD And the last part of finale, survivors must get into the basement to hide from the blast. I think this part is also challenging because players may not be able to find the direction arrow leading to the basement in the first place. But if there has friends to play together, finding the way will be a lot easier.XD Overall I really like this campaign and really enjoy it.^^ Nice work!^^
File Details
View Changelog
Version 6 Final