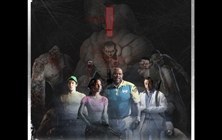 Shadow Moses Island
You are downloading as a guest.
The extended gallery contains images from all community members.
This is my homage to Kojima and MetalGearSolid. VERSION 3 is now out. I've gone back and read through all the feedback and updated all the problems that made the map unfriendly. I've also began working on MGS2 Sons of Liberty - the map will include complete sound and textures.
Good campaign with espionage sensations, but some traps are troublesome if playing with bots

After looking at some comments & reviews, I decided to play this campaign. I took about 53 minutes to finish this campaign. This campaign is playable with bots except map 2. It's not because of the bot navigation as the bot navigation is good enough to follow players. It's because of the traps. I'll explain the traps later.
.
In overview, this campaign applies some espionage features by adding surveillance cameras on most maps. The camera traps only trigger horde, so they're still friendly traps. Some other traps are more dangerous, like laser traps, landmines, & nuke traps, but still doable if playing with people instead of bots. The supplies are good. Even there are good primary weapons on map 1. The directions are clear, but certain areas need more instructions.
.
Let's proceed to map 1. Map 1 is about going into a military facility. There are some surveillance camera traps that trigger horde when survivors are spotted. The trick to avoid is to stick to the wall. Bots are hopeless, so if you play with bots, just prepare to fight horde each time you pass a camera. There are laser traps dealing great damage here, & behind those lasers there are propane tanks needed to blow a wall up. Only players can pick those propane tanks. However, there are some alternatives, like pipe bomb. If survivors have a pipe bomb, they can blow the wall up with that.
.
Then, there comes map 2. Map 2 is near impossible with bots. Why? First, because there are some landmines greeting survivors at area near the saferoom & bots will more likely step on them. The damage is very high, like if you step on it, your health will go red instantly or even get incapacitated depending on how close you're to the explosion. Once a landmine is exploded, a tank will come. Second & the near impossible trap to pass with bot is the nuke trap. There are some nuke warheads inside a room with some explosive barrels. Because bots love shooting spontaneously, they will more likely shoot the barrels by accident. One explosion is enough to incapacitate or even kill whole team no matter how far they are from the nuke trap. It's not recommended to play with bots on this map because the difficulty will rise higher & lots of restarts are needed to compromise bot's recklessness. There's also an electricity trap. Pipe bombs are somehow your best friends in this campaign, because the electricity trap can only be disarmed by destroying a control switch.
.
Map 3 is usually simple, but rather confusing because the lack of instructions. The visible instruction is just to go to the top of the building to turn on the highlighted generator in order to open the locked door on the ground. But in fact, there are like 2 generators. There's a cutscene showing about a door opened, but not a door on the ground. The elevator has more than one floor number on the switch, & that's not without a reason. Once survivors find all two generators & turn them on, the door on the ground will be opened.
.
Map 4 has several surveillance cameras. Bot navigation here is not good in the beginning, because they will fall & grab on the ledge when passing a very narrow path. This map is about turning on switches to open a locked gate & then going to an open elevator. Adrenaline shot is needed here to rush & arrive on time. There will be an instruction to run fast, & bots will more likely be left behind, so, it's better to play with people here.
.
Then, the finale is an escape finale, but harder than usual. Unlike normal escape finale, the rescue music will play as survivors press the button in a room with a surveillance camera. The rescue music playing means that survivors will face constant horde, special infected & one tank per kill (next tank will respawn soon after the previous tank is killed). Survivors may choose between climbing ladders or using elevator that's activated by pressing the button in the room before. Some vomitjars will be helpful here. There's a bot navigation bug at the rescue location where a humvee is highlighted. Bots just stand & don't go closer to the humvee, so players need either to kill/ let them die or push them closer to the humvee.
.
In short, this campaign is good for those who want to experience some espionage sensations & traps. 3 of 5 maps are not recommended to play with bots as the bots will increase the difficulty, like the instant-death nuke trap on map 2 which normally is still doable when playing with people but bots will more likely cause the instant death of the whole team by shooting the barrels by accident. Even I modified & reduce the trap damages on map 2 just to make it playable with bots (but of course the modified version is only for personal use). For people who love more challenges, traps & more challenging finale, this campaign suits them.

Holy crap! Now thats a review.
File Details
shadowmosesisland...
(132.6 MB)
View Changelog
Version 3 Complete