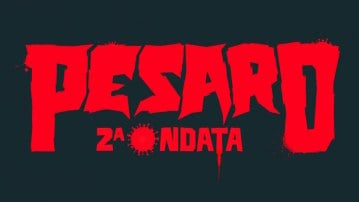 Pesaro 2a Ondata
You are downloading as a guest.
The extended gallery contains images from all community members.
The survivors were relieved to leave Pesaro, but their getaway didn't last long ----- the fishboat crashed into the docks and now another adventure awaits them to escape this cursed city....FOREVER.



At least in the first run, enable the game instructor.
In the 3rd map I recommend you turn off the game music for a better "environmental experience".
I also recommend setting the Shader Detail on Medium and the resolution to max 1920 x 1080. With the 2k / 4k resolutions you might have crashes.

///////////////////////////////////////////////////////////////////////////////////////////////////

Remember to check the 2 vpks in the Add-ons page of L4D2, or else you'll have missing textures and models.

///////////////////////////////////////////////////////////////////////////////////////////////////

--------- If you have crashes, disable some addons regarding the infected / special infected / witch / HD Textures and try again ---------



Pesaro 2 has quite wide maps to explore and there are events in which you have to look for stuff. If you just want to kill and quickly run to the safehouses as if you were doing a speedrun, do yourself a favor and don't play it.

Known issues:

- in map 3, at the train station the bots are like in a hurry to get on the train while it's still in motion and...you can imagine the result. Just leave them be and save yourself;

- in map 6, in coop mode it might happen that you spawn "in the void" ---- just click on "Take a Break" and wait for the bot to spawn in the proper safehouse.

Constructive feedbacks always welcomed.

/*
This is a free campaign for all of you guys that costed (still costing) me thousands of hours, headaches and swearings, so keep this in mind before giving 1 star and vomiting bimbiminkia comments like "5h1tty campaign. 1/5". Ah, it goes without saying that I'll take a look at the campaigns / artworks you made (if any) and they'd better be flawless
*/


Special Thanks to:

- Valve, for their evergreen videogames;
- [FoRcE]army_guy3, for the stellar dynamite and finale's scripts, the great map 1 optimization and the immense patience;
- $atanic_$pirit, also for the patience and help given for the finale script;
- InsideShocker, for adapting $atanic_$pirit's pipe bomb script;
- my friends Amir and RedCarson, for the Arena Dome model;
- Enalynn, for the loading screen's image;
- Vanzo, for the loading screen and outro's lettering (if you need some professional lettering works, his Instagram >> @vanzo82 );
- Sherriff Huckleberry™, TwentyCat, ☆锋锋☆, Myljach twitch, ctfChallonge, Kurochama and CR0NO, for the given support, help in solving crashes, tests and suggestions;
- FollowGames (check his Youtube Channel), my friends from Pesaro and from Switzerland, for testing the campaign;
- ficool2, for creating Hammer++;
- WorldofLevelDesign, for his clear and top-notch tutorials;
- TopHATTwaffle, for his great tutorials and RealWorldTextures;
- Half-Life 2, Infra, Black Mesa and The Stanley's Parable videogames, for some models and buildings;
- MDS31781 from Garrysmod.org , for the McDonald's facility;
- Buenos Aires campaign, for a small house and some models;
- Warcelona campaign, for some models;
- Day Break campaign, for the hotel rooms structure;
- Red Tide campaign, for the swimming pool structure;
- all the other creators, for their beautiful campaigns and visions that have been an inspiration for me


and I want to thank this great Website, the friendly mods, the helpful community and the amazing creators in it.
No matter how things are going to change in this crazy world and especially in this...massively-under-hypnosis-full-of-mind-controlled-psychopaths-run-by-clowns country I'm living in, also no matter what you think of my campaigns, it's been a pleasure to have contributed a little bit by creating something for this wonderful videogame.
03/07/23
========

v.9

- reduced the resolution of more custom textures;

Perfect

This campaign is very good. I insisted on playing the final version of Steam and everything went perfectly. The only difficulty I faced was the end that, for playing with a bot, each dynamite had to be one by one and it was really difficult. However, nothing needs to be changed. Thank you and Congratulations.

This review was posted before the latest release.
File Details
View Changelog
Version 9.0 Final