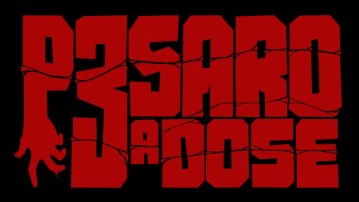 Pesaro 3a Dose
You are downloading as a guest.
The extended gallery contains images from all community members.
The survivors were delighted to finally leave Pesaro. However, a tank waiting outside the arena threw a rock at the chopper causing it to crash into the church of Pesaro 1. When the survivors get out of the destroyed chopper, they are weakened in health and morale.
They realize the destiny has more plans before letting them leave Pesaro ----- they have to destroy and sabotage as many things as possible in this forgotten-by-all-the-Gods city. Only then they will be finally free.



Remember to turn on the instructor hints at least in the first run.
I also recommend setting the Shader Detail on Medium and the resolution to max 1920 x 1080. With the 2k / 4k resolutions you might have crashes.

MAKE SURE THAT THE 2 VPKs ARE CHECKED IN THE L4D2 ADD-ONS PAGE. THE GAME SAYS THEY ARE IN CONFLICT, BUT ACTUALLY THEY ARE NOT.

--------- If you have crashes, disable some addons regarding the infected / special infected / witch / HD Textures and try again ---------



Known issues:

- in map 3, in coop mode it might happen that you spawn "in the void" ---- just click on "Take a Break" and wait for the bot to spawn in the proper safehouse.


I know, I said Pesaro 2 was the end of the saga but....as long as I feel some enjoyment in creating some campaigns and have some ideas to develop, then I continue making some content, also because the story I have in my mind for a proper ending of the Pesaro saga is not over yet, maybe I need 2 more campaigns.

M0r0nic comments left by AMAZING people affected by Severe Acute Moronavirus Syndrome (SAMS) will be answered accordingly to their levels of m0r0nness. 
The hints for how to carry out the events are there. Before writing stuff like "I don't understand what to do here" "this event it too hard" "I don't know where to go", just make a small effort at least.


Special Thanks to:

- Valve, for their ageless videogames;
- Half-Life 2, CS:GO, Infra, Contagion, Black Mesa, for some models and structures;
- CR0NO, for his technical support, testing and for building his company structure;
- Gia126, for building his house; 
- GlitchedPolygons, for building his company structure;
- Nescius, for the finale vscript and its updates;
- Enalynn, for the loading screen artwork;
- Vanzo, for the loading screen and outro's lettering (if you need some professional lettering works, his Instagram >> @vanzo82 );
- FollowGames (check his Youtube Channel), my friends from Pesaro and from Switzerland, for testing the campaign;
- ficool2, for creating Hammer++;
- msanjurj from sketchfab.com, for the LEM model;
- Linder-Media from sketchfab.com, for the Ape Piaggio model;
- maxdragonn from sketchfab.com, for the camcorder model;
- TopHATTwaffle, for his great tutorials and RealWorldTextures;
- the movie Hardware, as inspiration for the 3rd map atmosphere;

and thanks again to You who are back once more to Pesaro!
03/17/23
========

v.2

- in map 1:

Another nice Campaign

Overall another very nice campaign. I played this solo on 3/8/2023. Took a bit over an hour to complete it.
Fairly large maps so areas to look around and find supplies and weapons. The Bot Navigation is a bit off.
A few times the Bots charged ahead and when I caught up to them (they were going faster than I could follow <G>)
they were at supply caches inside buildings.
I like the graphics (I had zero issues with errors as someone noted) and how there are several ways to get to
around to where you need to go. I back tracked to explore other areas I bypassed which is reason why it took an hour to play.
The first two maps are fine (wasn't hard to figure out the crane and wrecking ball to smash the bank building. Turn on the 3 switches
and look at the control box on the left. It's pretty much self explanatory.

Finally was good and different from what authors typically come up with. It even has a unique escape vehicle (I laughed at that one). Plenty of things blowing up. Won't say anymore and ruin it. If you play any of the Campaign then at least play Map 3.

The only reason I gave it an 8 was the Bot Nav (minor) and Map 3 graphics glitches in the beginning.
Overall another fine Pesaro Campaign. I've played them all and the 2nd one is still the best of the 3.
Appreciate the time and effort it took to make this campaign and look forward to another chapter in the series.
Thanks!
Dave aka "Chief Nukem"

Edited: 11 days ago

This review was posted before the latest release.
File Details
Pesaro3_v2.zip
(457.9 MB)
View Changelog
Version 2.0 Final