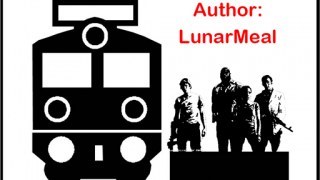 Terminus终点站
You are downloading as a guest.
The extended gallery contains images from all community members.
这张地图是我的第一张地图,从四月份开始做一直到十月,历时半年,该地图还在测试版,以后会更新版本,解决一些bug和添加一些优化,尽情期待,感谢你的游玩
This map is my first map. It lasted six months from April to October. The map is still in beta. It will be updated later to solve some bugs and add some optimizations. I'm looking forward to it. Thank you for your visit.
02/26/20
========
-Fixed most undetermined bugs in the map
-Some map optimization
-Some modifications have been made to the scene (such as adding road signs, solving the problem that ladders cannot climb, reducing the fog concentration, etc.
Review

Not a bad campaign. First of all; chapter 1 has no stringables, it's an easy fix: https://www.gamemaps.com/guide/133 . Bots don't grab any supplies in the chapter 1 starting area, but beyond that they'll detect and grab everything. My biggest complaint about the campaign is overall, the lack of direction, whilst it doesn't take too long to figure out where to go, everything looks the same and it can be hard to distinguish the correct path to take, there's a lot of copy/pasted rooms and the environments look really flat and bland. The maps are huge, and I think this campaign should have more checkpoints as the chapters can last up to 20ish minutes each (chapter 1 at least.) Maps are also wayyy too open, never a fan of that in L4D2, as you're just running at a slow pace through the environments, which can take a very long time and some players may get bored quickly. But yeah, not a terrible campaign but not a great one either, author you should learn about environmental and general map design, how to lay out your maps properly, (take tips from Valve maps and stuff!) Oh and the navmesh could use some work I had a bot get stuck on me twice when he had to dodge a horde, he goes into a no nav spot. But yeah, this one can be passed if you're not a fan of this type of design, not an overly impressive campaign, bu not terrible either.
File Details
View Changelog
Version 1.3 Complete