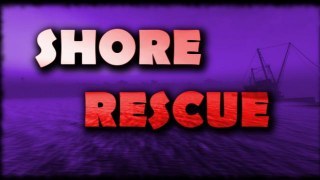 Shore Rescue
You are downloading as a guest.
The extended gallery contains images from all community members.
This is just a small project... that sadly took me three weeks to make... and now I am releasing it...
because I can't just dump it...
It's a 4 map campaign map with urban envivornment.

Features:


- 30+ minutes of gameplay (Well actually after playing it on advanced with 3 other people, we spent 80 minutes playing... wtf)
- 4 Maps
- Working finale (yay)
- Traps & Panic events
- No custom weapons/sounds (so it doesn't collide with any of your addons)
- Decent framerate (I spent some time optimizing the map, so you should get decent fps)

Also I spent some extra time to work on the nav-mesh, so zombies should be
less likely to spawn on tables/benches and should attack you everywhere...

Gameplay:
Rumors said that there was an evacuation center behind the local police station, you and
three other survivors need to go through hotels, streets and parks to get to the police station
in hope to find rescue...

Liked the map? Try Rural Tour

Creditz:
Mapper - jirka191

Alpha testers:
Jacob182(FBY)
Volma

Beta testers:
Jacob182(FBY)
Mr.Muffin/Mr.Cookie
It'sTeron
Much Terrorist
10/10/19
========

No revision notes have been added by the developer.
Short but explorable & good campaign

Despite the short length of each map, this campaign is explorable. There are some alternative paths on most maps. The supplies are balanced as well.
.
There's only one problem on the finale. The rescue boat is kind of strange. One of my bots suddenly died when we tried to jump on the boat. I usually waited until the boat stopped because I got a bad experience in Hard Rain official campaign when I got hit by the boat & died. In this campaign, the boat seemed normal. I jumped & waited the bots. Suddenly one of the bots shouted "Ellis...!!". When I looked at the health bar, Ellis's health bar was already crossed in blood red lines. Didn't have a chance to search where he had died, because we suddenly entered credits as the last bot entered the boat. Maybe I'll try the finale again later to check the boat.

In my 3rd try, I used Ellis in Singleplayer because Ellis kept dying. When the boat arrived, I jumped safely on the boat, & Coach followed, but the rest of bots got stuck. I repeated by jumping back, walking to the tent & then jumping on boat again, but this time 3 of them got stuck. Then when I repeated it in 3rd try, 2 of them jumped, but Nick jumped & slipped, & then he fell into the water & died. Maybe to fix it, it's either to make the wooden stairs higher, set the boat lower, or make bots able to jump spontaneously on the boat.

Oh I think I figured out the boat problem in my 2nd try. The bots have hard time in jumping on the boat. When I jumped on the boat & looked closely, the bots got stuck at the tip of the boat, & again, Ellis slipped & fell into the water. Even after I ran to the farthest location on the boat, bots still got stuck, unable to jump.
File Details
ShoreRescue.vpk
(12.8 MB)
View Changelog
Version 1.0 Final