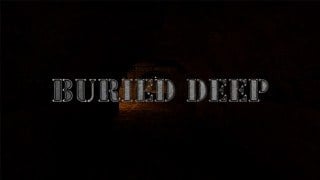 Buried Deep
You are downloading as a guest.
The extended gallery contains images from all community members.
An underground military complex where the survivors were resting was overrun, the only way out is opening a path through the infected.

Story:
This campaign is set in an alternate timeline where the APC that rescues the survivors in Blood Harvest takes them to a vast underground Military Research

 Complex located somewhere beneath the wild mountains of West Virginia. In there, the survivors had 3 days of peace before the infected managed to break through the entire complex. Escaping from the initial invasion wave, the survivors managed to reach some maintenance rooms where they could hide until the outbreak calmed down, where the campaign starts.


This campaign is inspired by alot of things that influenced my level design skills for the past 12 years, this includes other campaigns such as Dark Wood and The Bloody Moors, so expect some heavy atmosphere maps but also some bursts of action in specific events. For a first run i recommend going in Easy or Normal difficulties first since i balanced the campaign for Normal. Advanced and Expert is untested by me, but it is totally doable with certain strategies and coordinated teamwork.

Most of the custom music used comes from Hellgate London, except for the mega events of the third and fourth map, and the outro music, those respectively are:
Elevator Event: (Bloodshot OST) Steve Jablonsky - The Tunnel
Gates Event: (The Maze Runner Scorch Trials OST) John Paesano - Lights
Outro: Nine Inch Nails - Only (Triptych remix by MoozE)
Zombat: Two Steps From Hell - Norwegian Devil

WARNING! This campaign will test the skills you have with the game, it was made with gameplay experience in mind, and thus will heavily punish you for not controlling the hordes or not doing actual Team Work.

Attention to the version hosted by the servers, if the download link doesn't lead to this gamemaps page, avoid them due to probably having altered content without my permission.
5 Long Maps
Heavy atmosphere for the most part
Also heavy action for certain events
Custom music and easter eggs
References to movies, series or other games
11/13/22 (1.8 Update)
========
General changes:

*Added Visclusters to all big areas areas in all chapters
*Widened the opening angle of all weapon rack doors from 90 to 110 degrees and
Very atmospheric!

Great level design, darkness, movie references, and a lot of area to explore. I liked the horrific atmosphere (love horror movies).
I generally liked the whole idea of this campaign.
Challenging but not too much: me and bots played on normal difficulty and finish successfully (well it was a bit more hard at part with jammed elevator because of massive hordes and special infected, we even lost Louis but not for long :)) Well, you could expect really a lot of zombies here: during the entire game session, we killed 7002.
At the second map, my ******* did't notice a hole in the floor, so I wandered through the corridors for a long time in search of a way out and later I was like whaaaat there was a way out the whole time??? xD
In conclusion, I want to say that I enjoyed playing this campaign. Many thanks to the author!
File Details
View Changelog
Version 1.8 Complete