This item is currently abandoned and may no longer be supported.

Note: I don't want to use GameMaps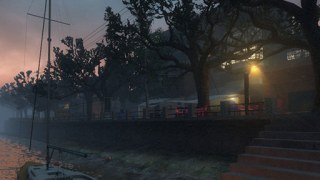 广州增城Guangzhou zengcheng city
You are downloading as a guest.
The extended gallery contains images from all community members.
建图代码
map code

map 1_m1
map 2_m2
map 3_m3


map 4_m4
map 5_m5
map 6_m6


*********************************************************
1.本地图主要定位是旅游观赏性为主,适合养老玩家,欢迎大家来我常走的地方走一遭,如有任何地方难度过高,请反馈,我会稍作调整。
 The local map is mainly aimed at tourism and enjoyment, and you are welcome to visit my hometown. If any place is too difficult, please feedback

2.该作品未经作者同意禁止在社区修改二次上传或转载,除非你能及时更新我的内容,并标注作者署名和这里的地址!
 This work is not allowed to be modified or re-uploaded in the community without the permission of the author, unless you can timely update my content, and mark the author's signature and address here!
*********************************************************

*请以创意工坊为主,有问题及时更新
* Please focus on the creative workshop. I will update the map if there is any problem
*********************************************************


全程写专带人机难度测试
Full realistic experts with robot experts test

历史BUG:
History BUG:

【鸽了】m1油桶遁地

【已修复】m3铁栏消失,把显示细节开到高

【已修复】m4在m3死后会卡在地图外面

【已修复】m5的安全屋刷僵尸,过不了下一关,请手动进入下一关或者管理员插件杀死僵尸

【已修复】m5电话音频失效

【已修复】m6飞机没完全开门前不要上飞机,会摔死

【已修复】m6开头雨水声失效

【已修复】m6救援类型错误,需要两人存活

【已修复】m6卡救援

注意! m5能无数次打电话召坦克,主要是为了防止bug刷不出,出现光圈按一下就行了

*********************************************************
全程开关找钥匙都全程高亮显示

第三关开门钥匙改到左边的船上面

感谢大家反馈的问题和意见

时间原因,暂时做不了这么多。望见谅

一路走来,感谢那些陪伴鼓励我的人
*********************************************************

Enjoy!
11/06/20
========

No revision notes have been added by the developer.
fix shotting witch crush game


One of good chinese campaign, but I miss the old version

Well, I'll try to put my review based on the plays on the 3 versions of this campaign (this one uploaded by the author, the other one uploaded here, & the old version with 5 maps), just as comparisons to see what are improved & what are removed & go worse in order to make it easier for evaluation. This version is good in overalls, but there's a crash issue that's probably random to each player. In my case, my game crashed to desktop when I was defending on the finale, waiting for the first wave of tank to come. I camped around the container truck near the last generator to turn on, as that's one of good spots for me. I saw that someone else got crashed during running to the helicopter. Compared to the previous version uploaded here by someone else (with also 6 maps), the finale there had no crash even when I camped at the same spot, near the container. Probably this problem is new to this version, because in the previous version, this didn't exist. I still don't know what caused it. There might be new models/ materials causing the crash, or something else.
.
For the rest of the map, I'd try to compare to the old version with 5 maps, as there are some drastic differences. You can say that this version is the "tamed" version, compared to the old one. The panic event interval is less aggresive than the old one, so, this makes the campaign more playable even for beginners. More hints are added, so, even people who play a campaign with key finding features for the first time won't have hard time in finding them. However, this tamed version somehow loses some adrenaline-boosting moments & complicated key finding features that some people love, especially those people who play RE & Silent Hill campaigns. The special infected threats are greatly reduced, so players can be less cautious when running, but at the same time this loses the thrilling sensation when facing more frequent special infected respawn time. I still remember that in the old version with 5 maps, map 4 & 5 were the most challenging maps because the special infected respawn time was almost like "Hard Eight" mutation.
.
For key finding features, some keys with difficult locations to find are removed. Some other keys are placed to much easier spots to find (which at the same time loses the fun in exploring areas for the keys). For example, the key in the beginning of map 1 that previously was needed to open the weapon room & door to get the barrel is removed. The key inside the police station on map 2 is also removed. Then, key on map 5 before calling the tank is put at much easier spot that nobody should not miss. C4 on map 4 is removed & now it's just a normal escape mini finale like the Parish's bridge finale, though there are some switches to press first in order to open a door. Map 5 has a bug that didn't exist in the old version. The phone to call the tank always glows even after pressing it. & for new players, this could be dangerous because they don't know that each time they press the phone, one tank will spawn at the back alley behind the house. This can also be exploitable for troll players to troll their teammates by keeping pressing it so that they'll face tons of tanks ahead. The old version has the glow removed after pressing it once so players know if it already works.
.
About map optimization, I think there's no big problem as the first 5 maps can be played as smoothly as the old version with 5 maps. Only map 6 has a random crash problem (I suspected some new models or vtx related problems, because the crash looks like when I played a campaign with a custom skin tank but with only ".vtx", not ".dx90.vtx"). It's too bad that L4D2 doesn't provide any info about the crash when crashing to desktop except if it's about something like "no free edict".
.
Anyway, the tank here on certain maps are tricky. I heard tank's voice but no tank was spotted...until I figured out that a hunter kept walking toward us & was very hard to kill. I though it was a custom hunter for the first time, because I've ever seen a custom tank with more health in other chinese campaign. But I was wrong. That was the tank, lol... :D .
.
Well I hope that some crash problems can be fixed in the next updates. & I think I'll keep both versions, the old 5-map campaign & this one. I need that 5-map version to boost my adrenaline & enjoy my fun in exploring areas for keys.
File Details
View Changelog
Version 1.1 Complete