This item has been archived for historic purposes. It may no longer work or function as intended.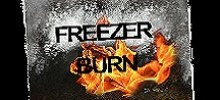 Freezer Burn
This item has not been released yet.
The extended gallery contains images from all community members.
CUSTOM TANK REMOVED!!! FIXED ALL INVISIBLE MODELS and CUSTOM SOUND NOW WORKING. Made in 20 days over 179.5 hours, I wanted to put a creative touch on the arctic theme. Set in a frozen skyscraper in Winnipeg, the building begins to burn down.
Nice map

Nice map. I can enjoy it from the beginning to the finale. The bot navigation is fine. There are only few minor problems but I'm fine with those as I used to face such things.
Minor Cons:
- Most maps lack secondary weapons. There were melee weapon everywhere but I was only carrying one pistol & one bot was carrying a magnum pistol till the finale.
- On the map Arctic Atrium & Spring Thaw, there is endless horde as the alarm has no switch to turn off.
- No highlighted instructions except the finale. I spent long time enduring the zombie horde at arctic atrium until I found the explosives that burned & cleared the wooden barri ade getting in the way.
- On Arctic Atrium, don't try to stick to the wall near the boxes or you'll get stuck sometimes & once you're stuck, you can only either use cheat "warp", use "go_away_from_keyboard" (if there's at least one player) or restart the map as the autoteleportation for players are somehow not active here so you can't get teleported to nearby players or bots.
.
In overalls, it's a playable & fun map

This review was posted before the latest release.
File Details
Unreleased
No file available
View Changelog
Unreleased