This item has been archived for historic purposes. It may no longer work or function as intended.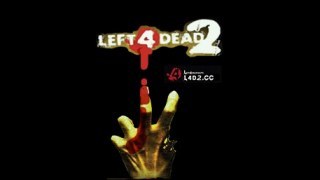 Special Task L4D2
You are downloading as a guest.
The extended gallery contains images from all community members.
"Special Task" is a five chapter battle class map, the map by the domestic author "Morning Morning" Production. The story tells of the survivors who crash in the desert and survive by finding an desert oasis. In order to continue to survive, they must pass through a zombie horror village, a dark underground maze, and the mysterious Research Institute. They hope to grab the final helicopter ride out, and to flee the apocalypse... 



Although the map is not long, you can clearly feel that the author spent a lot of thought on the scenes and the modeling. Perhaps in order to avoid everyone rushing thru the map in like five minutes, the difficulty of the map is heinously hard,tanks were like locusts. until Sherriff Huck took out 75 percent of them. They like to bes attackin' you 5 to 10 times/tanks a map lol.
02/17/17
========

5 map campaign that we GET from the Chinese! Woot Woot!
Review

A very average campaign at best, it has its highs and lows.Chapter 1 was fine. fully functional. However, chapter 2 seems to be impossible to beat, I don't know if it's just me, but I've spent a good 20 minutes looking for the final 2 gas cans before I just gave up and spawned them in myself. And chapter 2 is boring, bland, has clipping issues and generally is a weak chapter in the campaign. In chapter 3 it could be said that you wait a bit too long for the door to open for the keys, but it wasn't that bad. Also bots couldn't pick up the combat shotgun in the water on chapter 3, speaking of witch, bots for the most part picked up allot of supplies, but sometimes didn't (example, medkits before gauntlet on finale) Also, a smoker is able to pull you from under the platform near the end of the finale, when you're about to go into the open, but luckily, Coach was there to save me whilst the other 2 died from the tank getting punched off of the edge. Overall... a very average campaign and very meh. It's very... wierd and interesting to say the least. I'd say the final verdict would be to sod chapter 2, just skip that and play all the other ones as they're all functional and not too bad. Navmesh worked fine. Again, average.
File Details
specialtaskl4d2.zip
(127.3 MB)
View Changelog
Version 2.0 Final