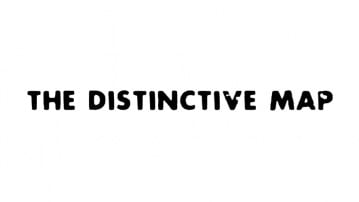 The DISTINCTIVE Map Version 2.5.2
You are downloading as a guest.
The extended gallery contains images from all community members.
【注意】搜索"The DISTINCTIVE Map"以查看所有版本。
[Note]Search for "The DISTINCTIVE Map" to see all version of The DISTINCTIVE Map.
这是旧版本。This is an old version.
新版本将会发布在另一个物品中。
The new version will be released in another item.


下一个版本是2.5.3和3.0。
The next versions are 2.5.3 and 3.0.
忘记说了,这是我的第一个地图系列。
由于之前一直在 Steam 创意工坊更新,所以 GameMaps 上的 The DISTINCTIVE Map 一直没有更新,直到2021年2月27日。
我将继续完善在 GameMaps 上的 The DISTINCTIVE Map,所有的 The DISTINCTIVE Map 版本也会继续出现在 GameMaps 上。当然也包括 Steam 创意工坊。
与你的朋友一起玩这个地图!
地图已经更新至2.5.2(Beta),详细内容请看更改日志。(截至2021年2月27日)
Forgot to say, this is my first map series.
Since it has been updated in the Steam Workshop before, The DISTINCTIVE Map on GameMaps has not been updated until February 27, 2021.
I will continue to improve The DISTINCTIVE Map on GameMaps, and all versions of The DISTINCTIVE Map will continue to appear on GameMaps. Of course, it also includes the Steam Workshop.
Play this map with your friends!
The map has been updated to 2.5.2 (Beta), please see the change log for details. (As of February 27, 2021)
忘记说了这个是我的第一个地图系列。
Forgot to mention that this is my first map series.
重大更新!地图的bug及问题都被大量修复。但是仍有问题,我将在下次更新中修复。
Major update! The bugs and problems of the map have been extensively repaired. But there are still problems, I will fix it in the next update.
已知的问题如下:

Review

Pretty low effort "troll" map (I use quotes as I don't really know if this is intended as a troll map) but either way a really bad campaign overall not worth playing. Chapter 1 is simple enough... at least on normal difficulty, good luck beating that on expert! You can bait your teammates to kill the mandatory tank and witch to beat the chapter. Chapter 2 is a face off with three tanks at first, then you fight your way through a long gauntlet, leaving your teamates behind.. probably. Then you spend probably upwards of ten minutes doing a holdout at the end of the chapter (no tanks only consistent commons) boooooring. Chapter 3 is a long, long gauntlet through a crap ton of alarmed cars (have fun hearing the survivors swearing over and over and over.) I somehow managed to beat this chapter alone after the first try, but very boring map, at least you have a fighting chance though. The finale is crazy, tons and tons of commons and probably more than a few tanks (I died after the first two) also the bots cannot make it out of the safe room (bad navmesh) on this chapter so you either have to painfully push them out, or just kill them. Terrible campaign overall.
File Details
thedistinctivemap...
(20.4 MB)
View Changelog
Version 2.5.2 Beta