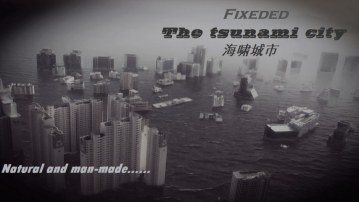 The tsunami city (Fixed)
You are downloading as a guest.
The extended gallery contains images from all community members.
基于原版的修改版本,它更简单(大概),并且不会再有更新。
Based on a modified version of the original, it's simpler (presumably) and won't be updated again.
11/13/21
========
Fixed a bug where images were not displayed after completion.

10/03/21
========

Review

I'm not exactly sure what's "fixed" about this version, the navmesh is still really bad on the finale, specials get stuck and horde spawns are still sparse, but hey at least tanks show up now, and that annoying chopper sound seems to be gone. Also I forgot to mention this originally, but the stats are still broken (all credits stars are 0's...) Anyways, here's my original review:

Meh, pretty standard campaign overall I'd have to say, a bit on the easier side, only 2 chapters long, but chapter 1 provides a descent challenge, but the finale on the other hand; is way too easy. For some reason there aren't constant horde waves and tank spawns on the finale, but really, and I mean REALLY sparse horde spawns with an absolute surplus of supplies (also the specials get stuck behind a door, so you don't need to deal with them either), you even get all 100HP back when you enter the finale area, so the finale is an absolute joke as it currently stands (Also there's a really annoying chopper sound effect that constantly plays in the finale for some reason, even though there's no chopper around.) I will say the escape route is actually pretty cool, as you descend sketchy terrain into your rescue. I can't recommend playing this in its current state, it needs polishing up for sure.
File Details
View Changelog
Version 2.0 Final