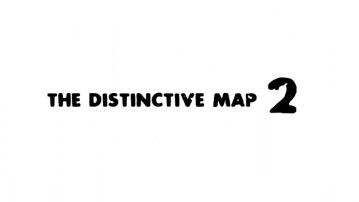 The DISTINCTIVE Map 2 Beta Channel (V0.6.1)
You are downloading as a guest.
The extended gallery contains images from all community members.
THIS IS NOT A FINAL VERSION!!!



中文 Chinese
请查看更新日志以获取更新详情。
此频道用于发布测试版。标题上的版本号代表当前版本。
当前版本: 0.6.1
欢迎在评论区留言。

关于地图
————————————
地图并没有开发完成!!!
本地图重新打造了 The DISTINCTIVE Map。这个是第二代,与前代不同,此代难度大幅度下降,添加了更多的元素。
地图剧情是:幸存者来到停车场寻找CEDA,发现CEDA已经撤离了;他们要逃离停车场,经过森林、下水道、森林,来到城市;在城市里进入一家医院,来到楼顶寻找救援。



English 英文
Please check the changelog for update details.
This channel used to release the beta version. The version number on the title represents the current version.
Current Version: 0.6.1
Welcome to leave a message in the comment area.

About the map
————————————
THE MAP IS STILL DEVELOPING (WIP)!!!
This map recreates The DISTINCTIVE Map. This is the second generation. Unlike the previous generation, the difficulty of this generation has been greatly reduced and more elements have been added.
The plot of the map is: the survivors came to the parking to look for CEDA and found that CEDA had already evacuated; they wanted to escape from the parking, go through the forest, sewers, and forests, and then came to the city; entered a hospital in the city and came to the roof to look for rescue.
04/03/22  Apr. 3, 2022
========

V0.6.1

Added a perspective around the outdoor map

Review

Very unfair, flat out unbalanced, poorly designed campaign. Before I start bear in mind this campaign has difficulty settings, and I was playing on the lowest: NORMAL. To start with chapter 1, it's a long, egregious, sluggish scavenge mission in a big open area. I will say the layout is cool aesthetically but not pleasant gameplay-wise. You do get aid from the L4D1 survivors but their positioning kinda sucks and they don't actually help much. After you spend a good 10 minutes or so, you then finally have a gauntlet to face, a rush to the safe room so you better make sure you and your team are prepared, cuz if you fail, you do it all over again, and this is a theme for the rest of the campaign. Oh and I should mention, there's an increased population count which means a LOT more infected, oh and the author decided on aggressive special spawns as well, because of course they did, not uncommon to see a double special spawn.

Chapter 2 is quite a boring uninspired barren forest map, where you run for probably 5ish minutes and then get a 3 minute holdout section and a very short, but crucial gauntlet to end it off, again; if you fail, you're doing this map all over again. And now for the worst map of them all; chapter 3, a very long generic, samey sewer section with virtually 0 direction on where to go, all the while you're getting constantly spammed with infected. I couldn't actually finish this map, because there's an absolutely ****** wide open water section with one boat, which if you fall off or in my case, get teleported because the game thought I was stuck, then you have to SLOWLY walk through the water with no idea of which direction you're supposed to go, with limited supplies. Just.. awful. The finale isn't finished so yeah, that's it. 
All I can say is, if you're into masochism, which in fairness, some are, not me, then this is your campaign, otherwise, avoid.

This review was posted before the latest release.
File Details
the_distinctive_m...
(56.8 MB)
View Changelog
Version 0.6.1 Beta