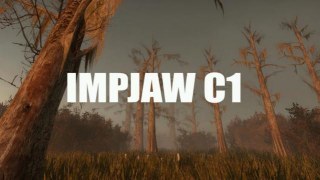 IMPJAW C1 (Fixed)
You are downloading as a guest.
The extended gallery contains images from all community members.
Added stringtable to map 5.

"Better not be any goddamn instant mud people, just add water." - Coach

A 5 chapter campaign with a fuctional finale that I have been working on every now and then for a year. Spoilers arent my thing, so heres the description of

 the campaign. Along with a couple of screenshots.
"Deep down in Louisiana, with a squall line on the horizon, trek your way through miles of isolated gulf coast-mississipi river, water intensive swampland and find a way to get yourself on your way to New Orleans."

This map is very water intensive, and lacks up and downs. Drowning hazards and chokepoints are around every corner as the water continues to rise due to flash flooding. Make haste! 

Another thing to note is infected teams and survivor teams have the same playing field. If the survivors are there? The infected can be too. No hiding spots, no infected-only ladders, no jumpscares. Play together and time your attacks well.

Good luck!

(Im not the best map builder and maps usually have teams that work on them. Im a lone dude with school work who has been working on this thing that didnt even have an official folder, it was in the back corner of my harddrive on a ♥♥♥♥♥♥ laptop. Its my first full campaign and I very likely will not make another. This project was for me and my friends to ♥♥♥♥ around with, but soon turned into something I wanted to upload here in my spare time. All I ask of you is to have fun and point out any potentially campaign breaking bugs or player-unhealthy problems. Enjoy the scenery and the zombies!)

I was inspired to start making this campaign out of my love of weather, this game, the south, and lack of swamp/weather/southern maps in general.

All credit goes to the author.
07/09/19
========

No revision notes have been added by the developer.
Good campaign, but beware of jockey & hunter

I took around 40 minutes to finish this campaign. In overview, there's no bot navigation problem. Supplies are enough & highlights are clear. However, most maps lack directions as most areas are about grass & swamps. & most maps are perfect hiding places for special infected.
.
Map 1 has tall grass at most areas. There's no direction, so sometimes players can get lost for awhile. However the map is kind of linear so it's not that difficult to find the paths if players track carefully. Special infected zombies have advantages here, especially jockey & hunter. It's better to move in close distance to each other, but not close enough to avoid bowling effect of charger's charge.
.
From map 2 to 4, there are deep water & swamps. Just like map 1, the water is deep enough so jockey & hunter are totally hidden beneath water. The real threat comes when a tank appears, as survivor's movement are slower in the water & there are many trees for the tank to run zig-zag. If he comes, better start running backward while shooting. Many areas remind me of "Swamp Fever" official campaign, with flooded effect. Not exactly the same though.
.
Then, the finale is a gascan finale. Somehow there's no tank in my play. I didn't know whether that was because I rushed to collect gascans as fast as possible or there wasn't really a tank. The department store was big enough though, to fight a tank inside. Oh and the place where to fill up the gas isn't highlighted, but I think people will know what to do when they reach the location.
.
In short, this campaign is playable, but with harder difficulty as the most environments give advantages to special infected. Patience & caution are the keys. & bots can be your best friends here, because their detection skill is kind of cheating lol :D . Just how come they can see through deep water & tall grass while players normally can't...? Well, I keep this campaign to play with friends later as it's good as Swamp Fever's alternative.
File Details
View Changelog
Version 1.0 Complete