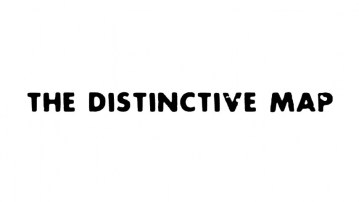 The DISTINCTIVE Map Version 2.5.3
You are downloading as a guest.
The extended gallery contains images from all community members.
新版本已发布。请查看关联的模组链接。
The new version has been released. Please see the link of add-on.

本次更新主要修复上个版本存在的问题。
This version primarily fixes problems with the previous version.
更新内容:


·为每个章节修复了因重启章节而导致物品消失的问题。
·部分章节添加了简体中文提示。
·修复了加载海报问题。
更新详情参见:1drv.ms/b/s!AhPEwwrsHHg0iU38pchkruvzw56Y(复制到浏览器访问)
终局比以往的不同。
UNIFY THE UPDATE CONTENT
·Fixed an issue for each chapter that caused items to disappear as a result of restarting the chapter.
·Chinese Simplified tips have been added to some chapters.
·Fixed the poster issue.
For update details, please refer to: 1drv.ms/b/s!AhPEwwrsHHg0iU38pchkruvzw56Y (copy it to the browser)
The finale chapter is different than the previous finale chapter.
07/21/21
========

Added download link.

07/21/21

Review

So I already played an earlier version of this campaign, I'm not sure why the author doesn't just update the original file instead of reposting the campaign when they update it, but anyway. No improvements were made. And tbh I didn't even notice major changes, other than the finale actually having navmesh this time, so here's my original review:

Pretty low effort "troll" map (I use quotes as I don't really know if this is intended as a troll map) but either way a really bad campaign overall not worth playing. Chapter 1 is simple enough... at least on normal difficulty, good luck beating that on expert! You can bait your teammates to kill the mandatory tank and witch to beat the chapter. Chapter 2 is a face off with three tanks at first, then you fight your way through a long gauntlet, leaving your teammates behind.. probably. Then you spend probably upwards of ten minutes doing a holdout at the end of the chapter (no tanks only consistent commons) boooooring. Chapter 3 is a long, long gauntlet through a crap ton of alarmed cars (have fun hearing the survivors swearing over and over and over.) I somehow managed to beat this chapter alone after the first try, but very boring map, at least you have a fighting chance though. The finale is crazy, tons and tons of commons and probably more than a few tanks (I died after the first two) Terrible campaign overall.
File Details
the_distinctive_m...
(13.3 MB)
View Changelog
Version 2.5.3 Complete