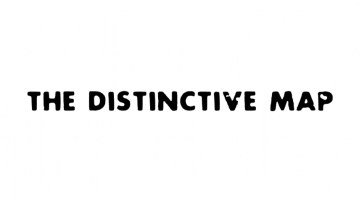 The DISTINCTIVE Map Version 2.5.6
You are downloading as a guest.
The extended gallery contains images from all community members.
中文 Chinese
本此更新主要是优化地图性能和修复问题。
还有,在此次更新之后,地图支持所有的基础模式(合作、对抗、生还者、清道夫)。
所以,你可以游玩大多数突变模式,比如说:钢铁侠、梦魇、Taaannnkk!、限量发放,等等。
但是,以下游戏模式地图不支持:
Holdout、Dash、ShootZones。


另外,地图的渲染比以前更好了。但地图大小比以前更大了。
——————————————————————————————————————
English 英文
This update mainly to optimize the map performance and fix some bugs.
And, after this update, the map support all of base modes(Co-op, Versus, Survival, Scavenge) of Left 4 Dead 2.
So, you can play most of mutation modes, like "Ironman", "Nightmare", "Taaannnkk!", "Follow the Liter", etc.
But the following mutation modes are not support:
Holdout, Dash, ShootZones.
Other, the Lighting Rendering of the map is better than all of the pervious versions. But the file size of the map is bigger than pervious.
09/21/21
========

No change notes have been added by the publisher.

09/21/21

Review

Alright I played through this campaign yet again, must be the fifth or sixth time, honestly, this trashfire is not salvageable, which was obvious from the get-go, but anyways I did actually put effort into the finale, and after fight wave after wave of DOUBLE specials, DOUBLE tanks (specials spawning constantly during the tank fights!!!) I made it to a quadruple tank spawn and finally perished, and at this point I was bored out of my mind anyways, finale had been going for 15 minutes which is just crazy.  Here's the original review:

*REPOST Pretty low effort "troll" map (I use quotes as I don't really know if this is intended as a troll map) but either way a really bad campaign overall not worth playing. Chapter 1 is simple enough... at least on normal difficulty, good luck beating that on expert! You can bait your teammates to kill the mandatory tank and witch to beat the chapter. Chapter 2 is a face off with three tanks at first, then you fight your way through a long gauntlet, leaving your teammates behind.. probably. Then you spend probably upwards of ten minutes doing a holdout at the end of the chapter (no tanks only consistent commons) boooooring. Chapter 3 is a long, long gauntlet through a crap ton of alarmed cars (have fun hearing the survivors swearing over and over and over.) I somehow managed to beat this chapter alone after the first try, but very boring map, at least you have a fighting chance though. The finale is crazy, tons and tons of commons and probably more than a few tanks (I died after the first two) Terrible campaign overall.
File Details
the_distintive_ma...
(73.3 MB)
View Changelog
Version 2.5.6 Complete